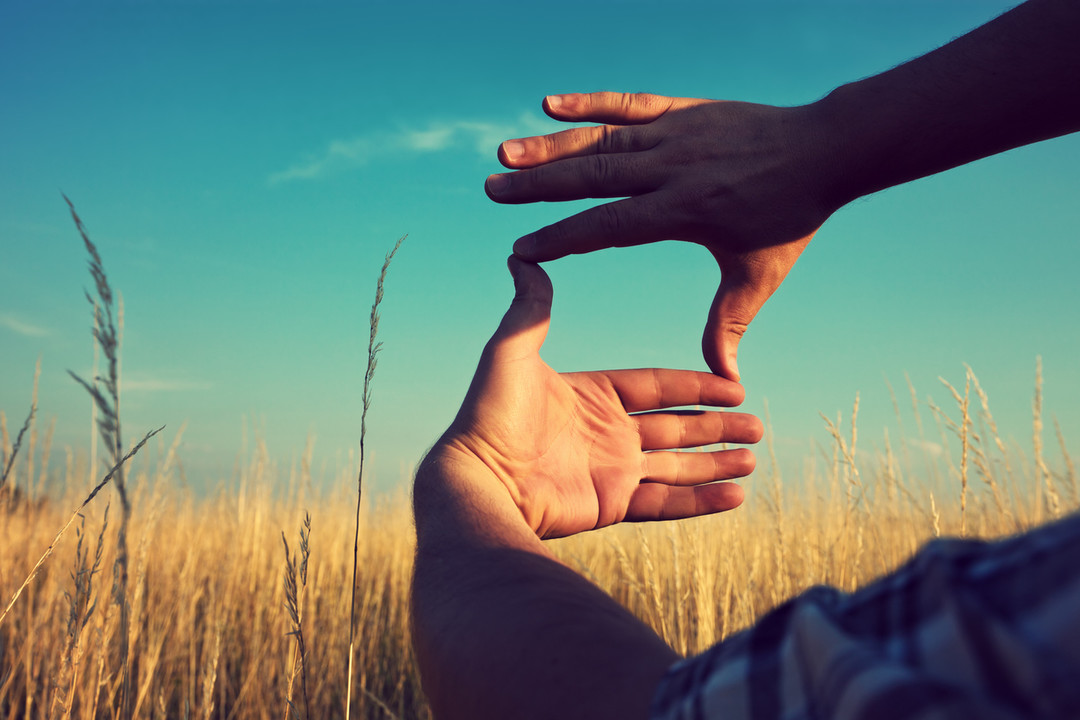 Projektbeispiel: Heinz-Glas China
Die weltweit agierende HEINZ-GLAS Group mit Stammsitz in Kleintettau investiert mit dem Neubau einer Niederlassung in China in die Zukunft.
Nach dem Spatenstich am 8. März 2021 begann im chinesischen Changzhou am 10. August 2021 der Wannenbau am neu erschlossenen Produktionsstandort in der Provinz Jiangsu. Schon ab dem 20. März 2022 soll hier hochwertiges Glas von der Kühlbahn laufen. Konkret geplant sind insgesamt drei Produktionslinien an einer Glasschmelzwanne mit einer Schmelzkapazität von 60 t pro Tag. Auch Erweiterungen um eine vierte und fünfte Linie, eine Vergrößerung der Schmelzkapazität und der Aufbau eines Bereichs zur Veredelung von Glasprodukten werden vorbereitet. Das gesamte Investitionsvolumen beläuft sich auf rund 34 Millionen Euro.
Die HEINZ-GLAS Group beschäftigt zum Ende des Jahres 2021 rund 3.250 Mitarbeiter, davon knapp 1.500 in Deutschland. Die Glasmachertradition der Familie Heinz reicht bis 1523, die des Unternehmens HEINZ-GLAS bis 1622. Im Jahr 2021 feierte das Familienunternehmen in 13. Generation sein 400-jähriges Jubiläum, zusammen mit dem Dorf Piesau, in dem im Jahr 1622 die 1. Glashütte und damit auch der Ort Piesau gegründet wurde.
Project example: a dust recycling plant for China
Befesa is a company in the environmental services sector specializing in the recycling of residue materials from the steel and aluminium industries. Through reprocessing of hazardous residues and reusable materials, Befesa helps to reduce the consumption of natural resources in the metal industry. Since China is the biggest producer of steel worldwide, this market has a huge strategic significance for Befesa. With two new industrial dust recycling plants in Henan and Jiangsu Provinces, the group has gained access to this very promising prospective market. Both projects are secured against political risks by means of Federal Government guarantees.

Bildrecht liegt bei: Heinz-Glas International GmbH & Co. KGaA, Tettau-Kleintettau
Projektbeispiel: Knauf blickt auf erfolgreiche Investitionen in Ägypten zurück
Die Knauf Gruppe mit Sitz in Iphofen zählt weltweit zu den führenden Herstellern moderner Dämmstoffe, Trockenbausysteme, Putze und Zubehör, von Wärmedämm- Verbundsystemen, Farben, Fließestrichen, von Bodensystemen sowie Baumaschinen und -werkzeugen. Knauf ist auf fünf Kontinenten in mehr als 90 Ländern mit über 250 Produktions- und Vertriebsstandorten vertreten. Im Jahr 2019 erwirtschaftete der Konzern mit rd. 35.000 Mitarbeitern einen Umsatz von 10 Milliarden Euro. Mit einer Repräsentanz begann Knauf im Jahr 1998 seine ersten Geschäftsaktivitäten in Ägypten.
Im Jahr 2010 startete Knauf Ägypten die Errichtung einer Anlage zur Herstellung von Platten, Gipsprodukten und Metallprofilen mit einem Investitionsbudget von mehr als 40 Millionen Euro. Knauf Ägypten hat es sich zur Aufgabe gemacht, den lokalen Markt und die angrenzenden Nachbarländer mit Knauf- Produkten ägyptischen Ursprungs, die nach europäischen Standards hergestellt werden, zu versorgen. Angesichts einer steigenden Nachfrage in der Region entschied sich Knauf bereits im Jahr 2016 die Kapazität des zwei Jahre zuvor eröffneten Produktionsstandorts in der Industriezone Ataqa in Suez auf 30 Millionen m² zu verdoppeln. Knauf Ägypten konnte entscheidend zur Finanzierung dieses Projektes beitragen und hat mit seinen Investitionen seither mehr als 250 Arbeitsplätze geschaffen. Der Bund sichert dieses Projekt mit Investitionsgarantien gegen politische Risiken ab.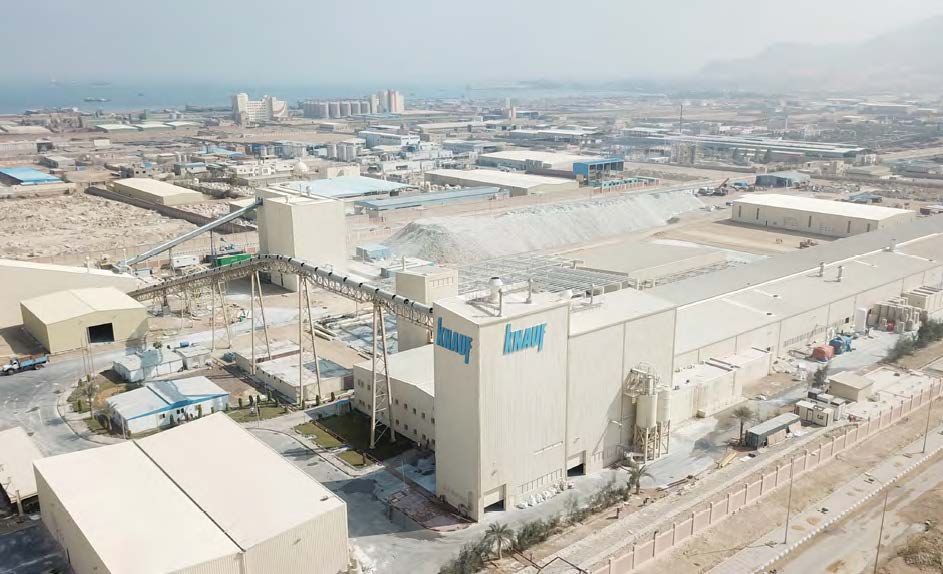 Bildrecht liegt bei: KNAUF INTERNATIONAL GmbH, Iphofen
Projektbeispiel: Stahlstaubrecycling-Anlagen für China
Befesa ist ein Umweltdienstleistungsunternehmen, das sich mit dem Recycling von Reststoffen aus der Stahl- und Aluminiumindustrie beschäftigt. Durch die Wiederverwertung von gefährlichen Rest- und Wertstoffen trägt Befesa dazu bei, den Verbrauch von natürlichen Ressourcen in der Metallindustrie zu reduzieren. Da China weltweit größter Hersteller von Stahl ist, hat der Markt eine große strategische Bedeutung für Befesa. Mit zwei neuen Stahlstaubrecycling-Anlagen in den Provinzen Henan und Jiangsu schafft die Gruppe den Einstieg in diesen zukunftsträchtigen Markt. Beide Projekte werden durch Bundesgarantien gegen politische Risiken abgesichert.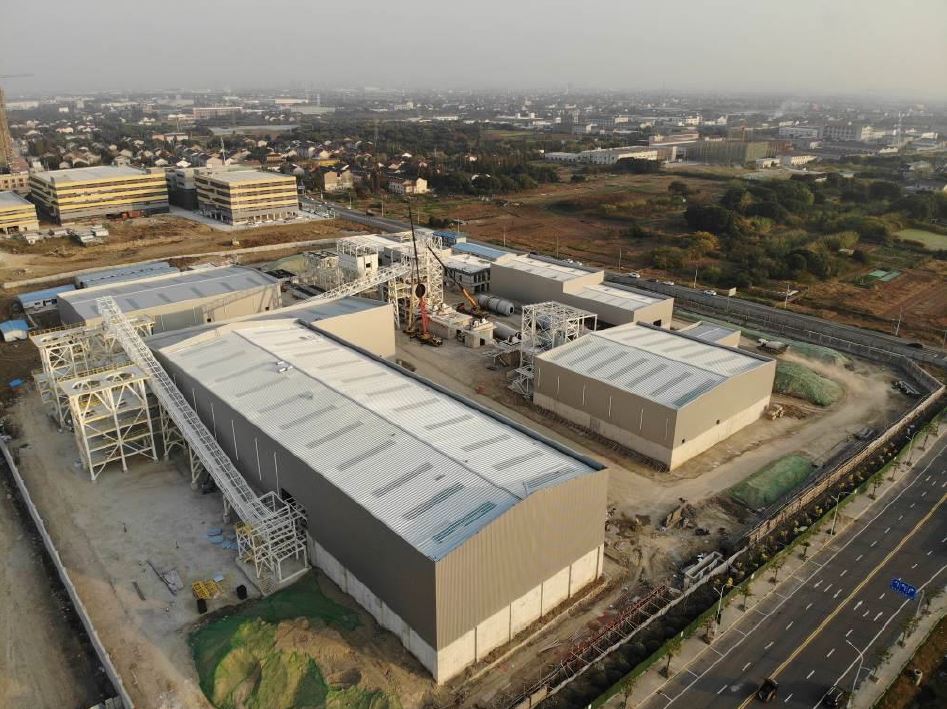 Picture rights: Befesa Management Services GmbH, Ratingen
Project example: solar storage for Zambia
Rivonia is a Zambian food producer. In order to make Rivonia independent from the unreliable power grid and from expensive and climate-damaging diesel generators, a solution is being implemented by the company GRIPS. GRIPS is making an off-grid solar storage system available under a leasing contract. In this way the factory can produce food self-sufficiently and in a climate-friendly way independently of the power grid. For this, the customer Rivonia only pays a royalty. GRIPS develops and finances customized renewable energy solutions for companies, thus helping to support growth in up-and-coming African markets.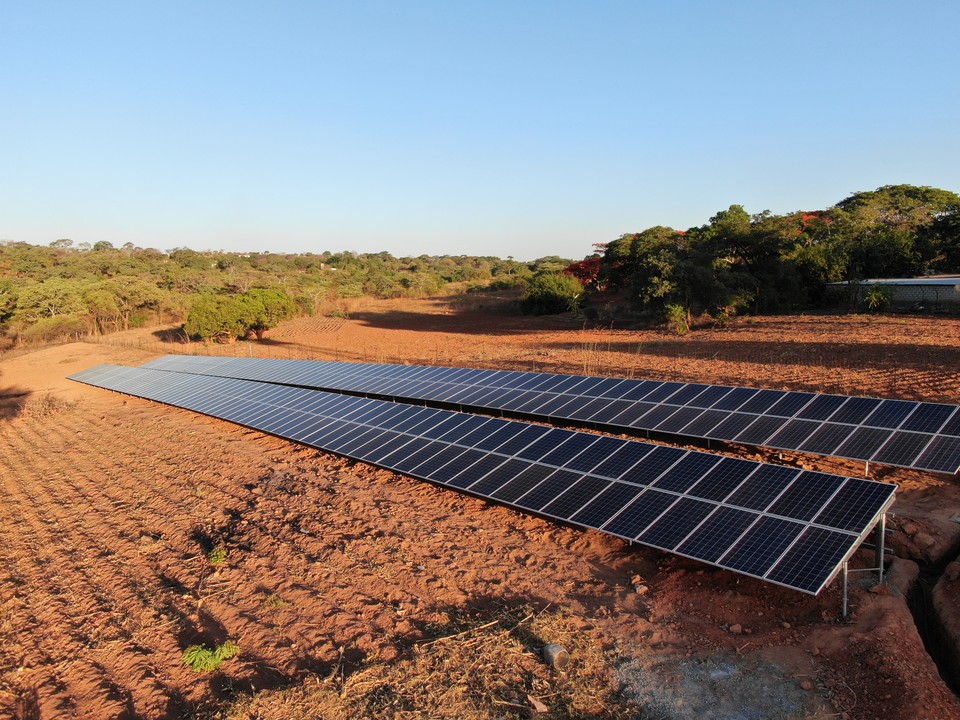 Picture rights: GripsEnergy GmbH, Berlin
Project example: sustainable resources for Vietnam

Since 2019, the waterworks Song Duong 1b built by the Aone Deutschland AG (Aone) as a turnkey project for the local water supplier AquaOne Cooperation has been supplying the 1.5 million inhabitants of the Vietnamese capital Hanoi with clean drinking water. In a second project stage, Aone is building, financing and operating a 2.7-megawatt photovoltaic plant on the roof of the waterworks. The plant was commissioned into operation in December 2020. Aone has for years been relying on digitization in its international cooperation – an invaluable know-how asset during a pandemic. The cover for the photovoltaic plant under an investment guarantee has made a major contribution to financing the project.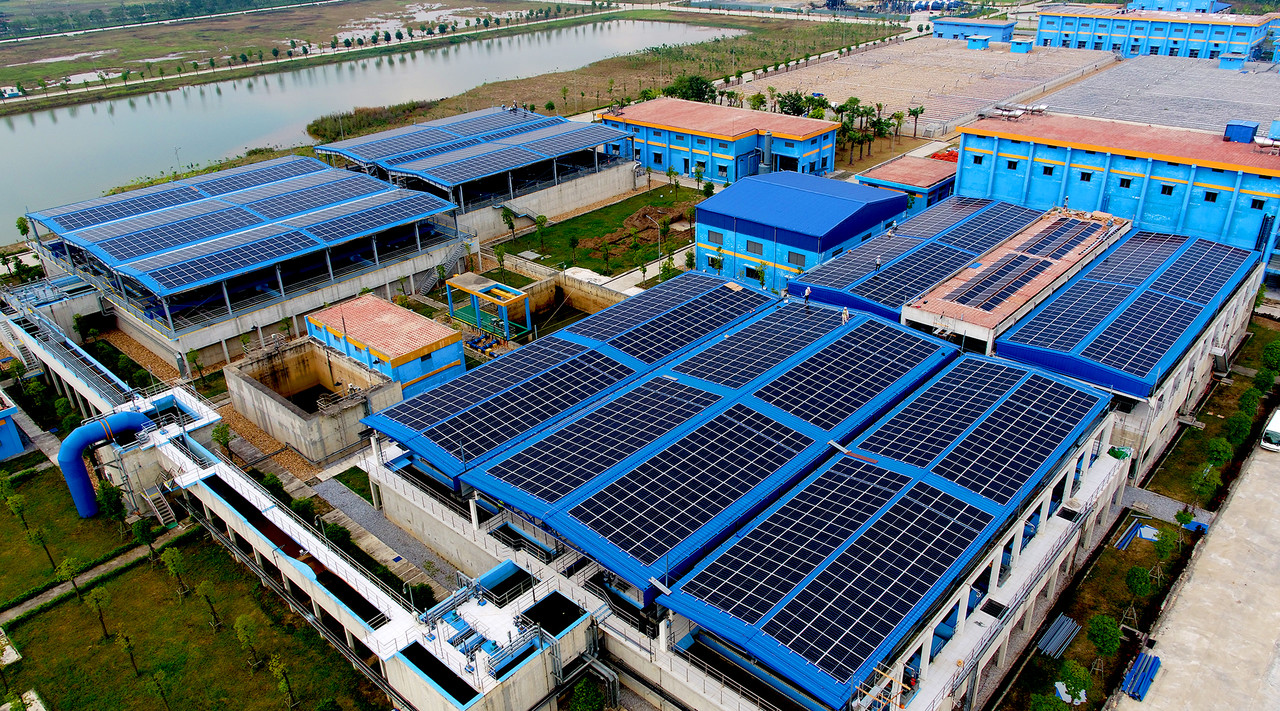 Picture rights: Aone Deutschland AG, Leipzig
Knauf sets up its first production facility for gypsum plasterboard on the Philippines

The Knauf Group, with its head office in Iphofen is among the leading manufacturers of building materials and building systems worldwide. Knauf is present on all five continents in more than 86 countries and over 220 production and sales localities. In 2016 the group generated turnover of 6.5 billion euros with around 27,400 employees. The Philippine market for building materials is among the fastest growing anywhere in the world. Knauf will invest 40 million euros in the first local production plant for plasterboard in Batangas Province. Production will commence in 2018 with an annual capacity of 16 million m², thus creating some 100 jobs. The Federal Government is covering this project with an investment guarantee against political risks.
Production on the Philippines will create some 100 jobs.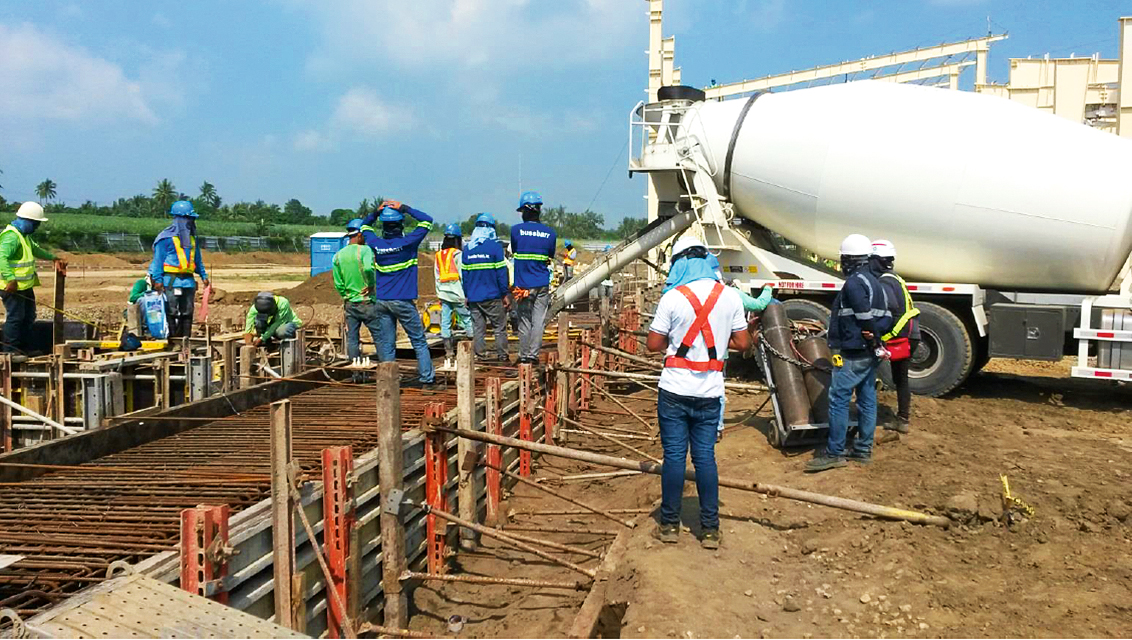 Picture rights: Knauf Engineering GmbH, Iphofen